Mindy Laxer
Head of Business Development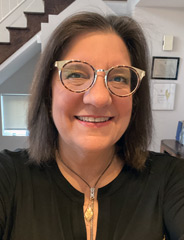 Mindy Laxer plays a key role in both the business and creative affairs of Apartment 11 which includes seeking out licensing opportunities and strategic partnerships for Apartment 11's intellectual properties.
Mindy began her television career at TVA International working in film then moved to TVA's children's division as production coordinator on the series Popular Mechanics for Kids and YAA! To The M@X. She spent a year at Galafilm working on the MOW, Agent of Influence for CTV and the family feature film The Blue Butterfly.
Mindy is well positioned to work at a company which specializes in children's productions — before her career in television she taught elementary school for ten years, winning the Reader's Digest Leadership in Education Award.