Blaine Gillis
Directeur administratif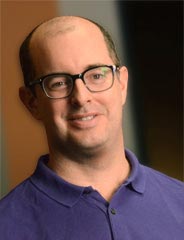 En poste depuis dix ans, Blaine Gillis est responsable de la comptabilité et des aspects financiers d'Apartment 11, ainsi que pour ses sociétés et productions affiliées. Avant d'occuper cette fonction, Blaine a œuvré en tant que recherchiste et auteur pour Zone 3 (Famous Homes and Hideaways), Pixcom (What's that About?), Just for Laughs (AllAccess Pass) et Motion International (Popular Mechanics for Kids).
Blaine détient un baccalauréat en Mathématiques de l'Université Dalhousie.