Blaine Gillis
Business Manager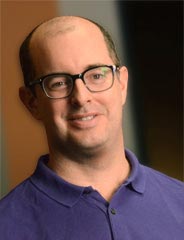 Blaine Gillis is responsible for the accounting and financial affairs of Apartment 11, its related companies and productions. Blaine has been with Apartment 11 for 10 years.
Prior to becoming Business Manager of Apartment 11, Blaine worked as a researcher and writer at Zone 3 (Famous Homes and Hideaways) Pixcom (What's that About?) Just for Laughs (All Access Pass) and Motion International (Popular Mechanics for Kids).
Blaine holds a Bachelor of Science Degree in Mathematics from Dalhousie University.