Jonathan Finkelstein
President & Executive Producer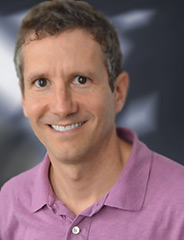 In 2000, Jonathan Finkelstein launched a creative hub, Apartment 11, in his hometown, Montreal. He nurtures an environment where thoughtful, creative professionals are flourishing.
Finkelstein has developed, written and/or produced more than 400 hours of international award-winning series such as the drama series Big Top Academy with Cirque du Soleil (Discovery Kids, TVOKids), Prank Patrol (YTV), one of Canada's first kids' series to be formatted and sold to CBBC and ABC Australia, Mystery Hunters (Discovery Kids, YTV), broadcast worldwide on Discovery, the large-scale reality competition series In Real Life (YTV), Surprise! It's Edible! Incredible! (CBC), Finding Stuff Out and The Mystery Files (TVOKids), Look Kool/C'est Wow! (TVOKids, TFO), documentary series YAA! To the M@X (YTV), the multi-platform property Cross Country Fun Hunt (CBC), the adult targeted docu-soap Way Off Broadway (Bravo/CTV) and Rank the Prank (CBBC and Nickelodeon).
Finkelstein began his career in entertainment programming producing a weekly consumer affairs series for teens, Street Cents (CBC). It ran for a total of 17 seasons and won dozens of awards including five Geminis and a gold medal at the New York International Film and TV Festival.
He also produced, wrote and story edited the hit technology series Popular Mechanics for Kids (Global TV, Hearst). It was syndicated across more than 90% of the U.S. market and was broadcast on Global in Canada.
Finkelstein has a background as a journalist, reporting and producing for CBC's local, regional and national bureaus.
He revisited his journalistic roots executive producing and co-writing the prestigious George Foster Peabody Award-winning CBC documentary, Braindamadj'd…Take II. The documentary also won two Geminis, the Japan Prize's Grand Prix as well as multiple awards at international festivals in Australia, Russia and Brussels.