Popular kids TV show again profiles all-Indigenous cast
Second season of award-winning Apartment 11-TVOkids co-production, Raven's Quest, premieres June 17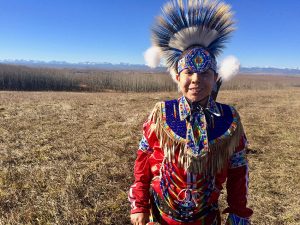 MONTREAL, Que. (June 17, 2019) – Award-winning kids TV show, Raven's Quest, returns next Monday to TVOkids with a new, all-Indigenous cast of youth offering an exclusive look at the traditions that define their communities. Each of the 20 cast members will host an episode, giving viewers a glimpse at their hobbies, talents and First Nations, Métis or Inuit practices – from sports to traditional cuisine, music, dancing and crafts.
"We're passionate about sharing young people's perspectives and the kids who share their passions with us this season on Raven's Quest are exceptional," Apartment 11 president, Jonathan Finkelstein says. "TVOkids is a treasured co-production partner, particularly for their commitment to making TV that's entertaining and informative."
Guided by a shared mission to connect youth in creative ways, Raven's Quest is one of six kids series Apartment 11 and TVOkids have co-produced. The Youth Media Alliance last month recognized the show with an Award of Excellence for Best Program, Live Action Non-Scripted for Ages 6-9. In each episode, Raven, an animated character, meets a young host who guides viewers through a day in their life. Throughout the season, viewers criss-cross the country learning about everything from snowboarding and making cedar-bark bracelets in British Columbia, cooking wild rice pudding in Ontario, lobster fishing in New Brunswick as well as drum-making and visiting rare white buffalo in Manitoba. Each host also shares a special word from the Indigenous language spoken in their respective communities.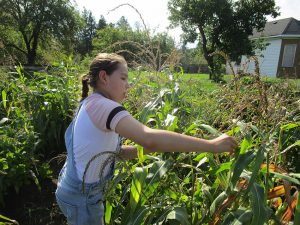 "Celebrating how kids discover and learn is what we do," director of TVOkids, Marney Malabar, says. "Raven's Quest 2 reflects on all that young people are capable of accomplishing when they feel anchored in a supportive community."
A seven-minute-long Raven's Quest 2 episode will premiere Mondays at 8:30 a.m. with repeats on Thursdays at 3:45 p.m. and Saturdays at 1:50 p.m. Seven episodes will premiere Mon., June 17 on TVOkids' YouTube channel and on tvokids.com. Additional episodes will premiere later this year.
Kids can also learn more about Indigenous cultures by playing the Raven's Quest 2 online game. Players must complete all-new quests and challenges to help their animal friends retrieve the missing objects that Raven has hidden in their communities. The game now also features a new quiz element.
About Apartment 11 Productions
Founded in 2000 and led by its passionate President, Jonathan Finkelstein, Apartment 11 consistently delivers quality, story- driven ratings successes to its global broadcast partners. The independent, Montreal-based creative hub has produced more than 250 hours of scripted and non-scripted programming. Taking an entertaining approach to discovery, Apartment 11 is recognized for series that encourage kids to ask questions and investigate big ideas. Apartment 11 collaborates often with international partners, recently co-producing Rank the Prank with BBC for CBBC, Nickelodeon and BBC Kids. The company is proud to have created ratings hits such as Prank Patrol (YTV), one of the first kids' series to be formatted and sold to multiple territories, including the U.K. (CBBC) and Australia (ABC) as well as Mystery Hunters (YTV) broadcast worldwide on Discovery channels. In addition to its television series, Apartment 11 also connects with young people across a range of platforms with exciting interactive projects. Apartment 11 has won a Peabody Award, multiple Japan Prizes, Youth Media Alliance Awards and Gemini/Canadian Screen Awards, a Viewers' Choice Kidscreen Award and has also been nominated for two International Emmy Awards. http://apartment11.tv/downloads/media-kit.pdf. For more information, please visit www.apartment11.tv