Apartment 11 and Fabrique Fantastique's animated series Interstellar Ella launches into Canada
Interstellar Ella premieres on TVOkids, Société Radio-Canada, Knowledge Kids, and TFO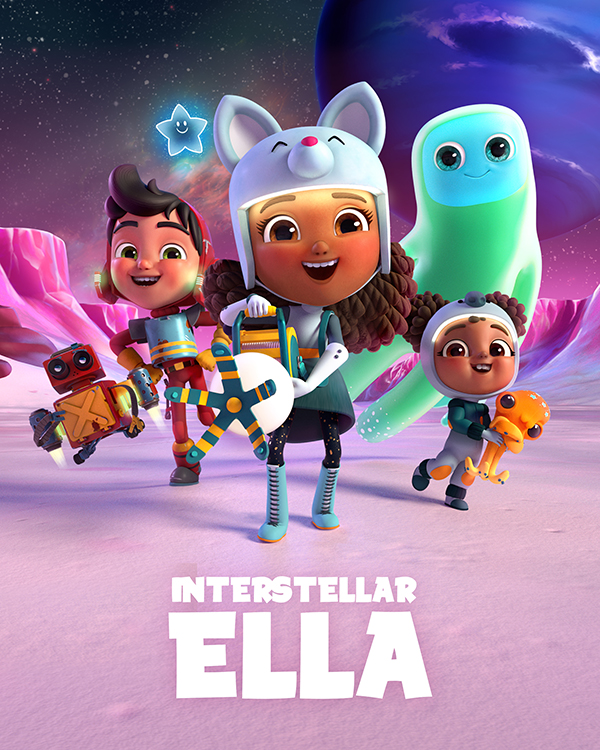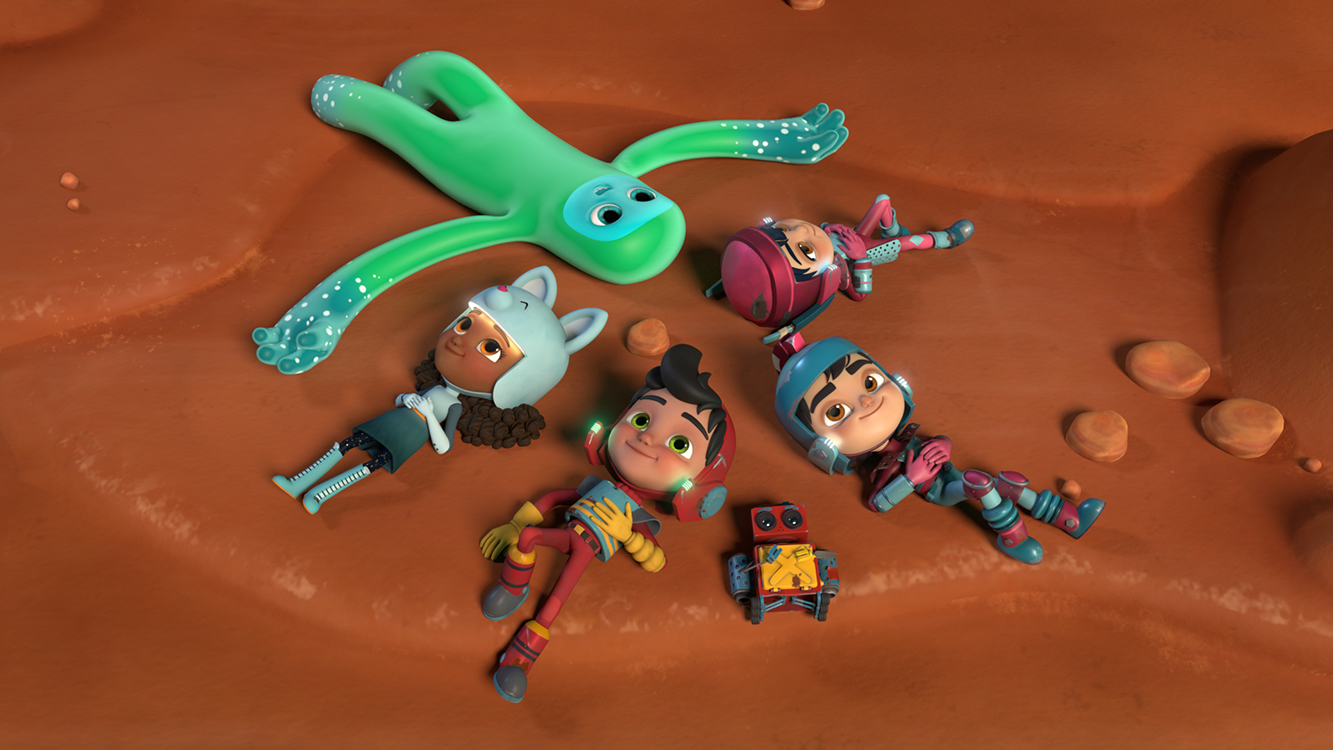 Montreal, Quebec (April 1, 2023) – Interstellar Ella is launching into orbit this month, shining the spotlight on Ella and her friends as they explore the wonders of space.
Produced by Canada's Apartment 11 and Belgium's Fabrique Fantastique, the 52×11' CGI animated series takes place in the year 3021 on a space station somewhere between Mars and Jupiter in the Milky Way, where 8-year-old Ella Ryder sets out with her friends on exciting adventures of discovery. And because they are in space, there is lots to experience and even more to explore.
While Ella's adventures are spine tingly fun, they are also always emotionally charged, allowing her to discover a little bit more about herself with each unexpected challenge – challenges that help her understand what makes her as unique as her name: Interstellar Ella.
Beginning in April, new episodes of Interstellar Ella will be released on TVOkids and Knowledge Kids in English and Société Radio-Canada and TFO in French.
Interstellar Ella is also made with the financial participation of the Canada Media Fund, Shaw Rocket Fund, the Canadian Film or Video Production Tax Credit, the Quebec Film and Television Tax Credit, the Flanders Audiovisual Fund, the Belgian Tax Shelter, Screen Flanders and the Creative Europe Media Programme of the European Union.
Four interactive online games will also be launching in partnership with the Toronto-based digital studio, Relish Interactive: Hide N Orbit, Constellations, Special Delivery and Racer Workshiop. Drawing upon the show's themes of space and discovery, Interstellar Ella's four games focus on exploring the solar system, finding constellations, helping with interstellar deliveries and building space racers.