Raven's Quest returns for third season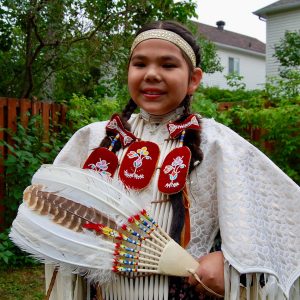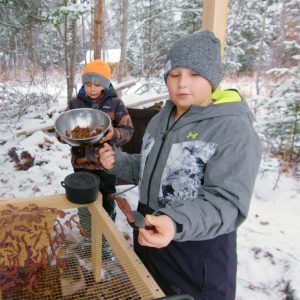 Raven's Quest season three premieres on TVOkids on National Indigenous Peoples Day.

Montreal, Quebec (June 21, 2022) – Raven's Quest is back with a brand-new season shining the spotlight on the diverse lives and culture of Indigenous children from coast to coast to coast.
Beginning this week, new episodes of Raven's Quest season 3 will be released, following Indigenous youth across the country. Join the "hosts" of the new season, including Luca, 8, from the Timiskaming First Nation, Maleah, 11, from the Stz'uminus First Nation, and Shine, 7, from the Tsuut'ina First Nation, as they share their day-to-day hobbies, talents, and passions.
Raven's Quest showcases different Indigenous children and their unique perspectives, practices, and daily lives. From special water ceremonies to prized vegetables, war canoe races, street hockey, smudging, and more, the series offers something for everyone to enjoy and learn.
The first three episodes of season three, TVOkids Original Raven's Quest, premiere on TVOkids.com and TVOkids YouTube today on National Indigenous Peoples Day.
Raven's Quest is also made with the financial participation of the Canada Media Fund, Shaw Rocket Fund, the Canadian Film or Video Production Tax Credit and the Quebec Film and Television Tax Credit.